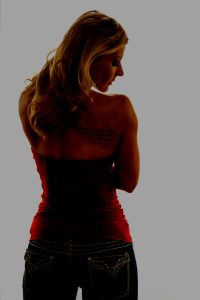 Sundays are good days. Intentionally quite days. Days David and I rest from the endless cycle of production and expectation. This Sunday was not much different with the exception of my breaking one of those quiet moments to be irrational and insecure…Sometimes, I needlessly chase those thoughts other people seem content to ignore…That just how I roll…like one of those obsessive greyhounds…its charming.
I wake up first from a nap and gaze at my husband, still sleeping peacefully.
He is patient. He is kind. He is the human I trust the most and the place where I can rest.
And yet…looking at him in that moment, like many moments since we've been married, my sense of calm is disrupted with inaudible tension. When I should be blissfully grateful I am instead uncomfortably fearful. I hate being afraid, so I move into much more manageable emotions…aggression and insecurity.
He wakes… possibly from my blink-less staring and writhing internal energy, and I start up…
"Are you always going to like me?"
"Where's the anger?… When is that going to show up?"
"Is this the real you?… when are you going to start shutting down? When are you going to flip the switch?"
"…It's fine…I know it's my fault… I just need to know when because I'm getting soft…I'm getting too accustomed to this niceness, and it's making me nervous"…."When is the other shoe gonna drop?!
To which he responded, "Um, what?…"
So yeah.. I begin the kind of cry that is not cute. His initial confusion giving way to concerned listening. He has no choice. I had to exercise that demon at last and he has already learned that it's best to be still and wait for the end. When at last I look up, He says,
"You are a blessing to me, and never a burden."
"This is who I am."
"I love you like crazy. I see your crazy, and I'm not going anywhere."
I had spent nine years in another marriage. He wasn't a bad person, but he was a broken person and I wasn't much better. Nine years living a cycle that continues in my mind three years later and has now poisoned my nap time.
A week maybe two, into that first marriage, depression, anger and anxiety took him over and would be my real spouse for the remainder of that decade. I remember numbly making an internal calendar where I could keep track of the good to bad day ratios. Where I could prepare to wall up against the inevitable hurt. Where I planned for winter.
One day good: One week bad.
One week good: Three weeks bad.
One month good: Four months bad.
It was the cycle I would come to live by and count on. I could hunker down in the bad and wait for the good. I walked on eggshells in the good because I feared triggering the bad. Every moment was edged with tension as I absorbed the next swing, the next week of silent treatment, the next outburst, the next dark cycle. Just before I felt I might break, he broke back into a moment of normal where I could convince myself that everything was fine. It wasn't. I tried to be perfect. I tried to be strong. I tried to be pretty, and happy, and awesome. I wasn't. In the end, I failed…hard…and I was really tired. My pride kept me alone. My insecurity kept me quiet. My grief kept me angry.
Here's the thing…I am not living that life anymore.
So why am I still re-living that cycle?… Why am I still braced for bad? I struggle to rest in the good I now have because I could never trust the good I had before. And yet… if I continue to live an old life, I let the new life die. I give honor to those broken things instead of pouring energy into the future before me and hope within me.
That thing back there. That relationship, that failure, that hurt, that sin, that embarrassment, that anger…they have no power here. That thing happened, but it is no longer happening.
We all do this in one way or another. We all let the memory of an old pattern bind our forward progress. We operate from places of familiarity even when they are wrong or painful. We make excuses for our hesitation in risk and expect nothing to change. We accept poor treatment or bad behavior because we are convinced its all we've known and all we deserve. We drag a lifeless past into the places meant only for the living.
I can stop waiting for the shoe to drop because it already did. I endured that thing. I felt that fear. I lost that fight. I had enough. I was enough. I am enough, because I'm still here…that's enough now. There is enough danger in the present to need my full attention. There are other opportunities to be brave. There is a good life right here if I am willing to let what was bad die. Not because I'm still angry, but because it's useless and heavy.
You're not dead yet, but perhaps you keep dragging what needs to die along, for no other reason than the stench is familiar. Acknowledge it, drag it into the light and have a good long look, then pull the life support you supply and walk away. Perhaps it's a habit. Perhaps it's a relationship. Perhaps it's a job. Perhaps it's a mindset.
For me… perhaps it's time. It's time to stop living old lives. It's time to let them die. It's time to kill old fear and starve old hate. It's time to forget what is behind and press into what is ahead… (Philippians 3:13) It's time to let my husband love me and live the life ahead of me.
And probably, I will wake him up from many more naps, with many more irrational things to cry about… and he knows that… and he doesn't ask me to be any other way… I like this life.