Our team specializes in providing personalized training sessions, group workout classes, and spiritual discipleship. We will help you achieve the healthy physique that is best suited to your personal goals and lifestyle. Through dedication, professionalism, and an encouraging atmosphere you can achieve your physical goals and receive help in your spiritual journey.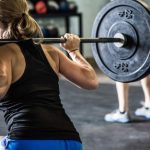 Personalized Training Sessions
If you want to experience the benefits of a customized workout program that focuses on your core areas, then try one of our personalized training sessions. Our Certified Personal Trainers will get to know you and your needs and tailor the program to you to help you on your fitness journey. These sessions will focus on all aspects of wellness; physical, emotional, and spiritual.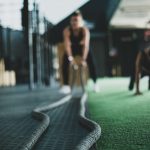 Group Workout Classes
These group workout classes will get you motivated to come back to help you reach your fitness goals! No need to worry about your fitness level, we use circuit training programs that are scalable to the individual's fitness level. These sessions are typically ended with a time of stretching and discussion with our NASM certified trainers.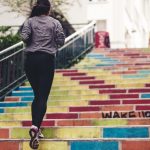 biblical COUNSELING
Life is difficult. At times we all need someone to talk with through the valleys as well as the mountaintop experiences. Through faith-based counseling, our pastors can help you find your way. We will draw alongside you and listen with grace; knowing that our Lord extends that grace to us in our lives. This is a safe environment to talk with someone you can be open and honest with. Couple and marriage counseling is also offered.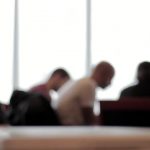 Addiction counseling
Let our licensed addiction counselors meet with you to discuss evidence-based motivational prevention, intervention and pretreatment program specifically designed for people who may be making high-risk choices. It is designed to change drinking and drug-use behaviors by changing beliefs, attitudes, risk perceptions, motivations and the knowledge of how to reduce their risk of alcohol- and drug-related problems throughout their lives.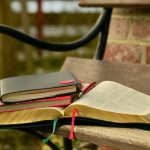 SMALL GROUP BIBLE STUDIES
Group biblical studies can be edifying to your team and create relationships beyond the office. We can tailor these studies to your group from in-depth Bible studies to book reviews. These sessions are typically ended with a time of individual prayer requests and lifting those requests to our Heavenly Father.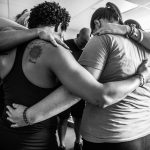 ON-SITE WORSHIP SERVICES
Sometimes it is difficult to get to your local church for services on Sunday. We bring the service to you! We offer a full on-site worship service with song, prayer, communion and a meaningful, biblical, life application message. These services can range anywhere from 30-60 minutes and can be tailored to any group size.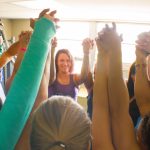 For anyone who simply wants to workout on top of the line fitness equipment, our full-service fitness center is for you. We weights, bikes, treadmills, and a multitude of other workout equipment waiting for you at our sister organization, 148 Wellness.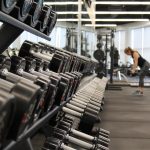 148 Men
While 148 Ministries is about using fitness to help women find strength using a holistic approach, we also reach out to men in our community as well. All the services available from 148 Ministries are also available to men. We work with men to help them through the hardships of this life by building relationships and drawing alongside them. We create an environment where men are physically engaged, emotionally safe, and spiritually freed in Christ Jesus.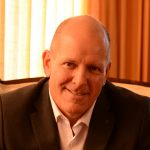 SPEAKING ENGAGEMENTS
Our trainers and pastors have years of life and ministry experience. We are available to speak at your event, church, or small group. We have life experience in chemical addictions, emotional disorders involving distortion of the self-body image, abuse, and psychological trauma. God has been a part of this of this healing process and we are excited to share how He has moved in our lives to overcome these addictions and life situations. Contact us to book a speaker for your event!
For any inquiries please
Contact Us
David@148ministries.com
317-721-8998